Citizen M Hotel
Shoreditch, London
29 Apr 2022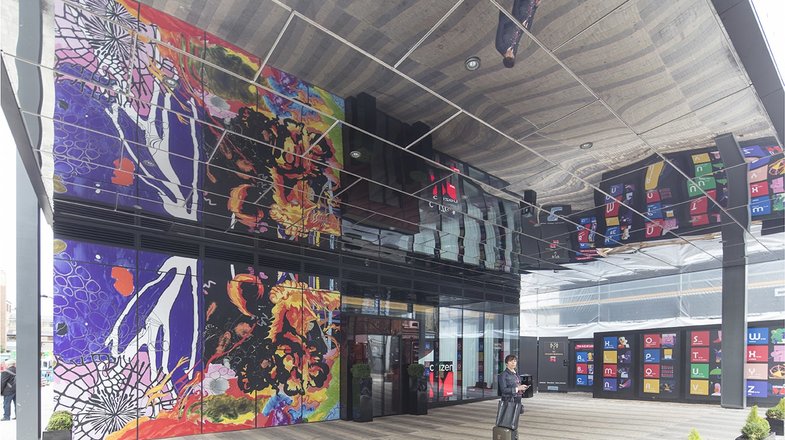 Orona has completed the passenger lifts at the Citizen M's new hotel in Shoreditch, London.

The company installed a triplex arrangement of Orona 3G2015 and 3G2016 passenger lifts, with capacity for 13 and 16 people serving 11 levels. Additionally a 13 person 3G 2015 lift for 13 people serving 8 levels with an adjacent entry arrangement was also installed. All of the lifts have speeds of 1.0 or 1.6 m/s.

Citizen M hotels embraces international style with large glass windows clad in black metal exterior wall and the lift car designs were selected to suit the style of the building.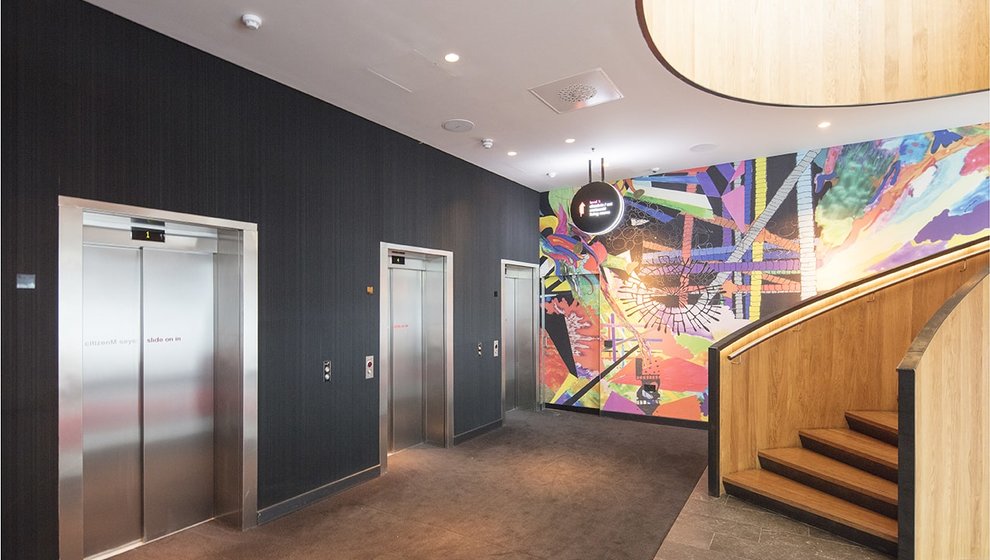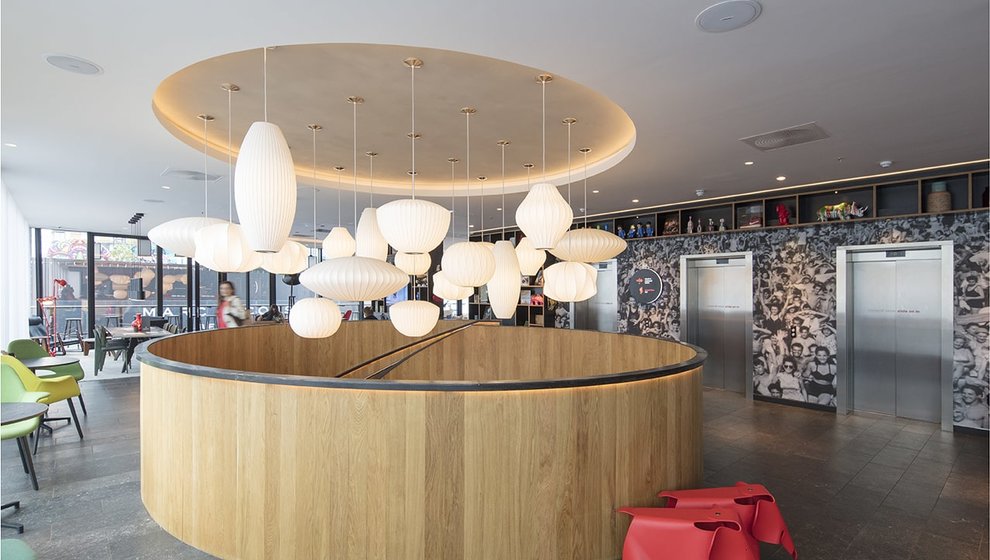 You might be interested in