Orona Commitment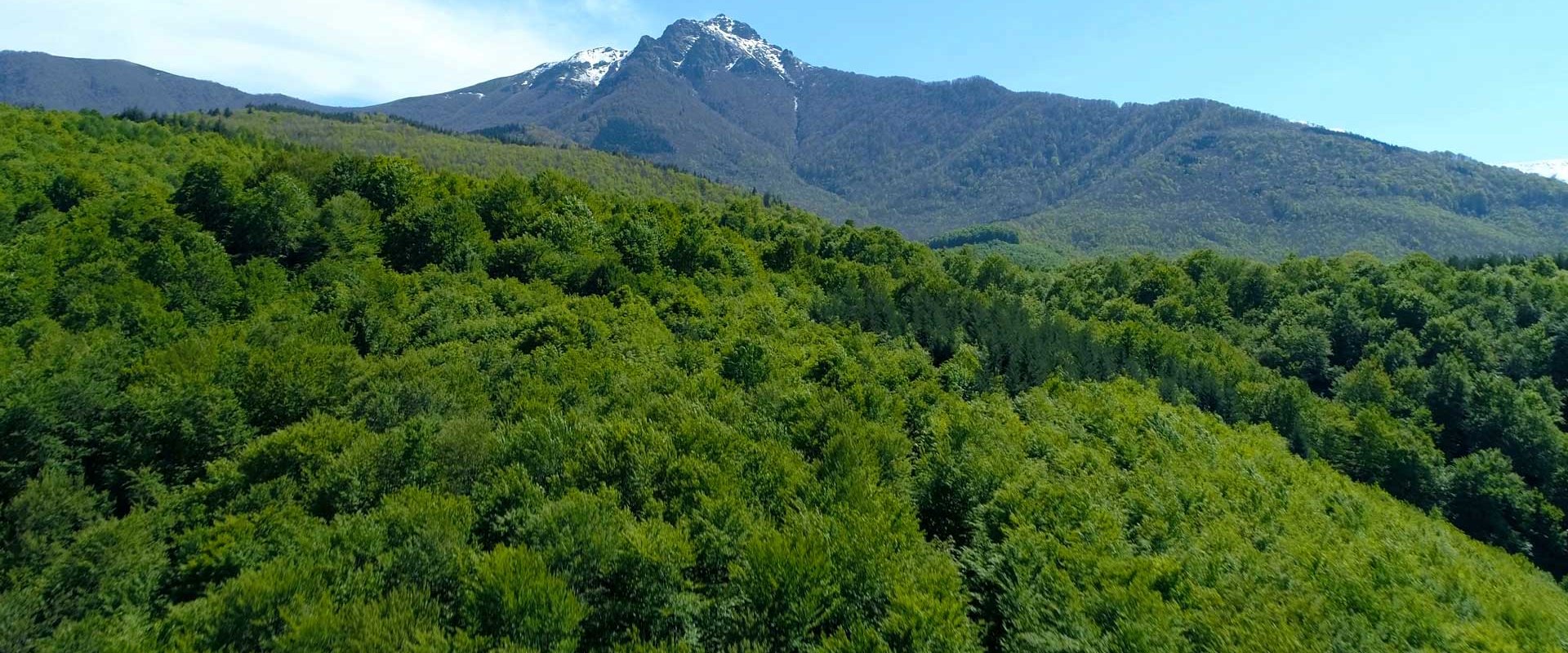 An
ethical and sustainable 
management model

Our management model based on ethical values respects a sustainable, inclusive model of society that promotes social and cultural initiatives as an integral part of it.
Company
values,
brand 
values 
Our strategy and operations are aligned with the universal principles of the United Nations Global Compact and the promotion of the Sustainable Development Goals (SDGs).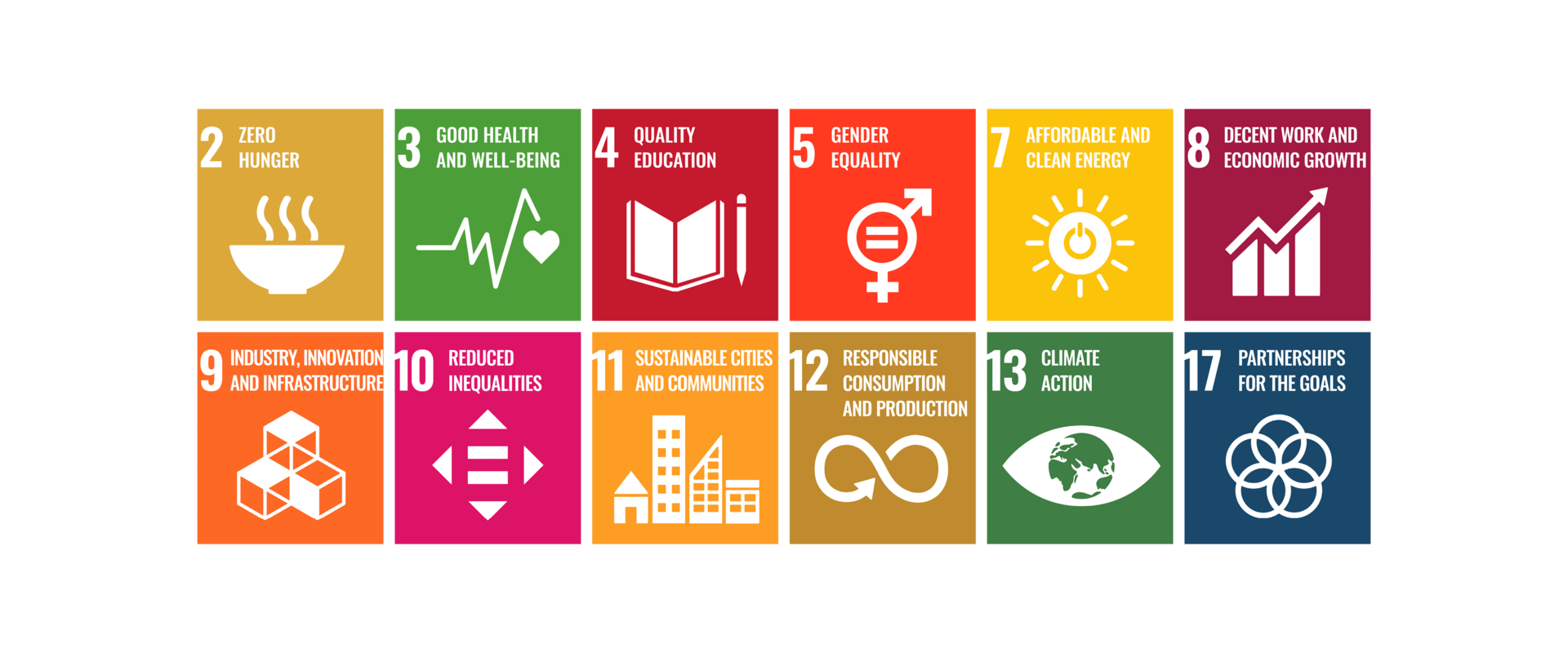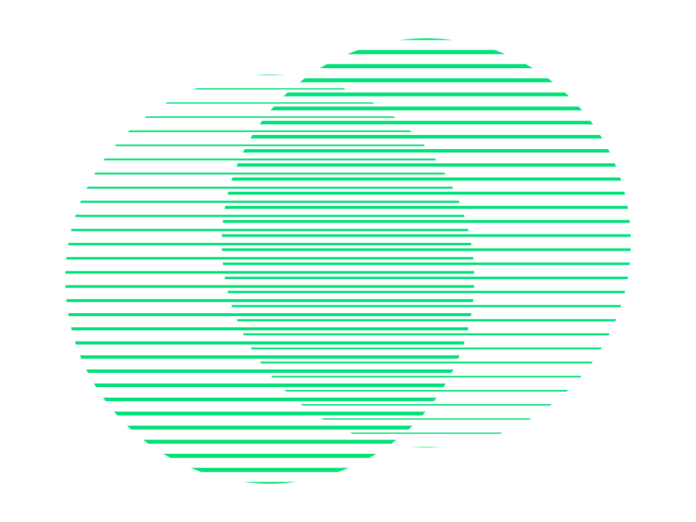 Our purpose
is our drive
We improve the
connection
between
people
by shortening distances.
Because we believe that only
by moving
into the
future
together
can we improve our present.
The commitments
that drive us
We are committed to a more sustainable and balanced future
A future in which people, society and the planet are the focus of our commitments.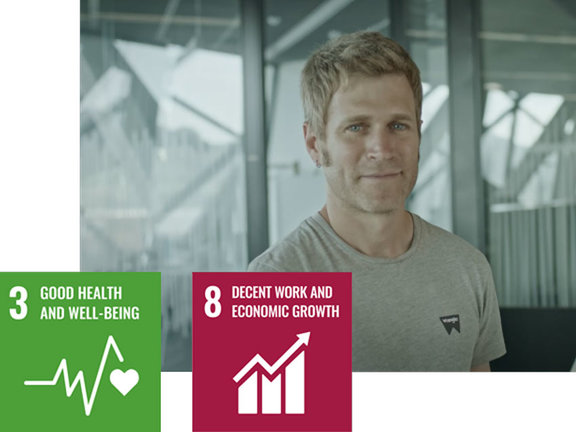 People
providing service for people
SDG 3 and 8
We are a team of people providing service for people. We are part of our socio-business project and the success of the company is our success.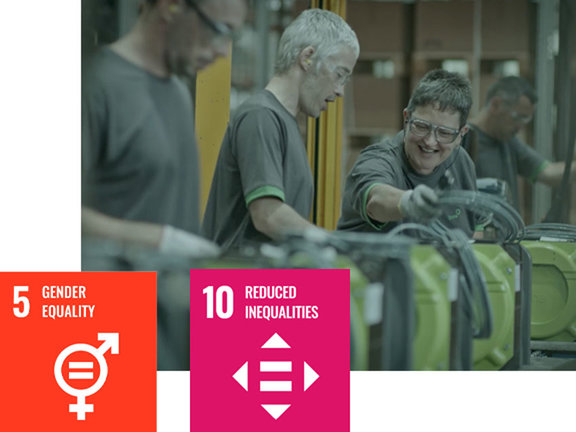 A more caring and solidary society
SDG 5 and 10
Change starts within at Orona, we take care of our people by promoting equality, diversity and ensuring a quality of working life in accordance with our cooperative principles.
Sustainability,
part of our DNA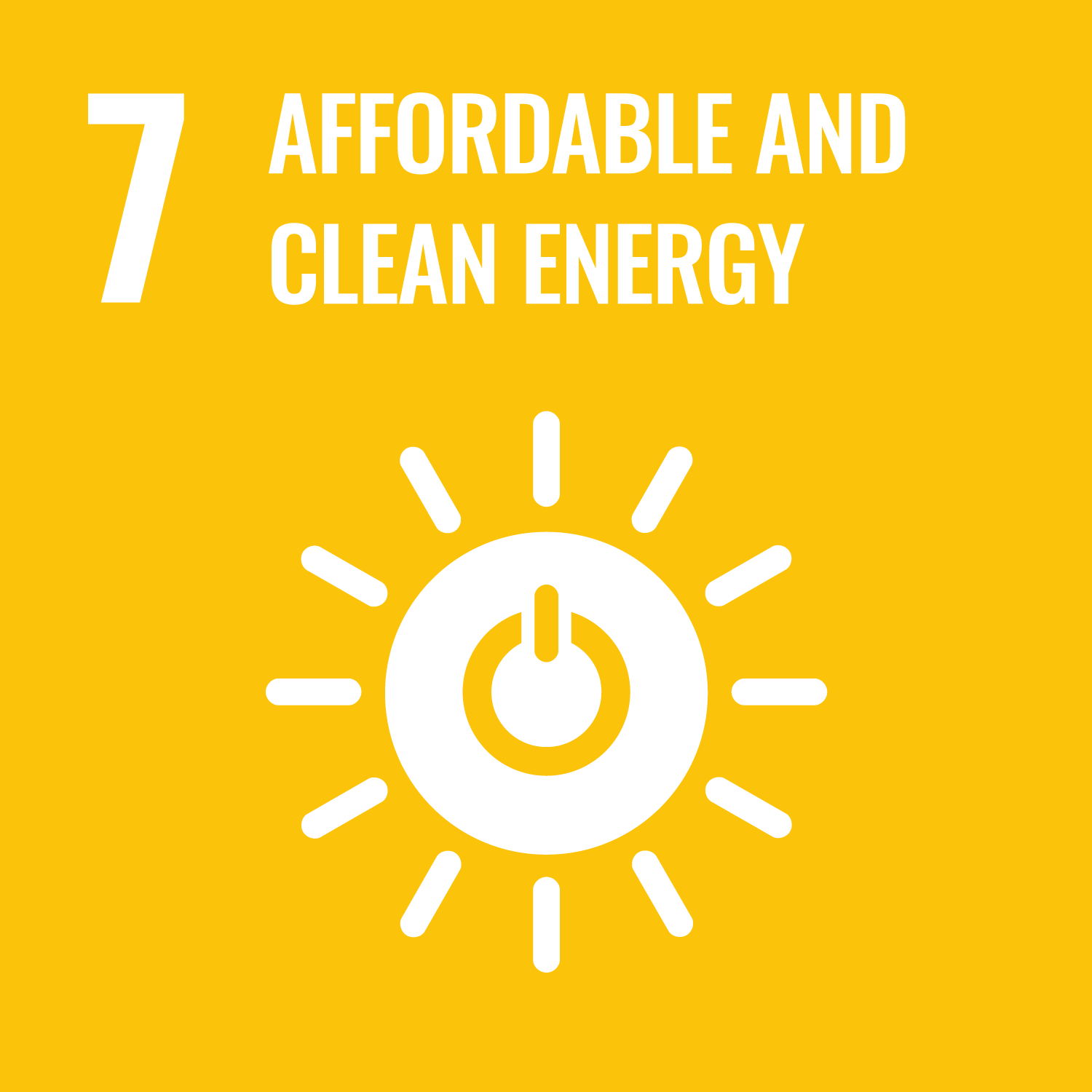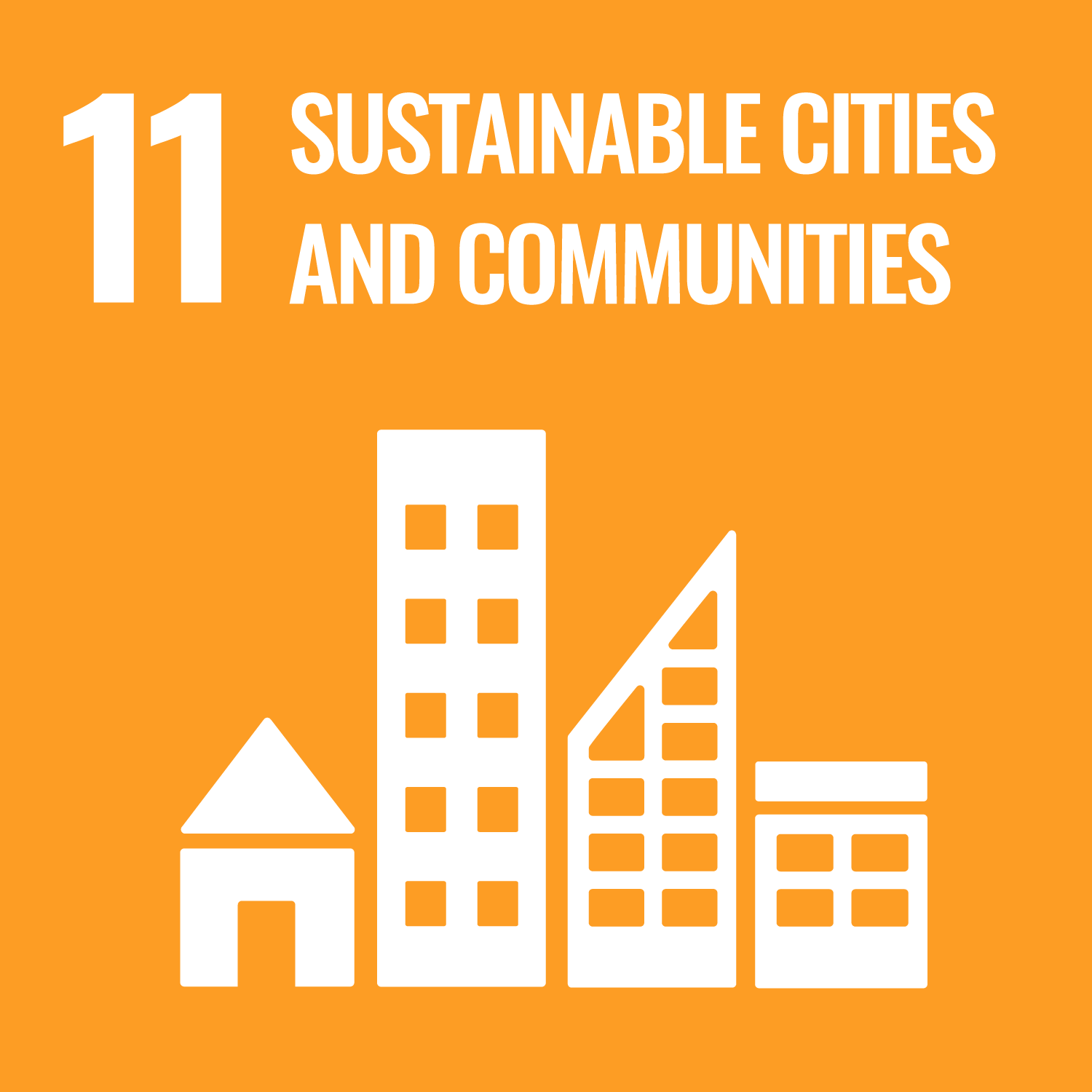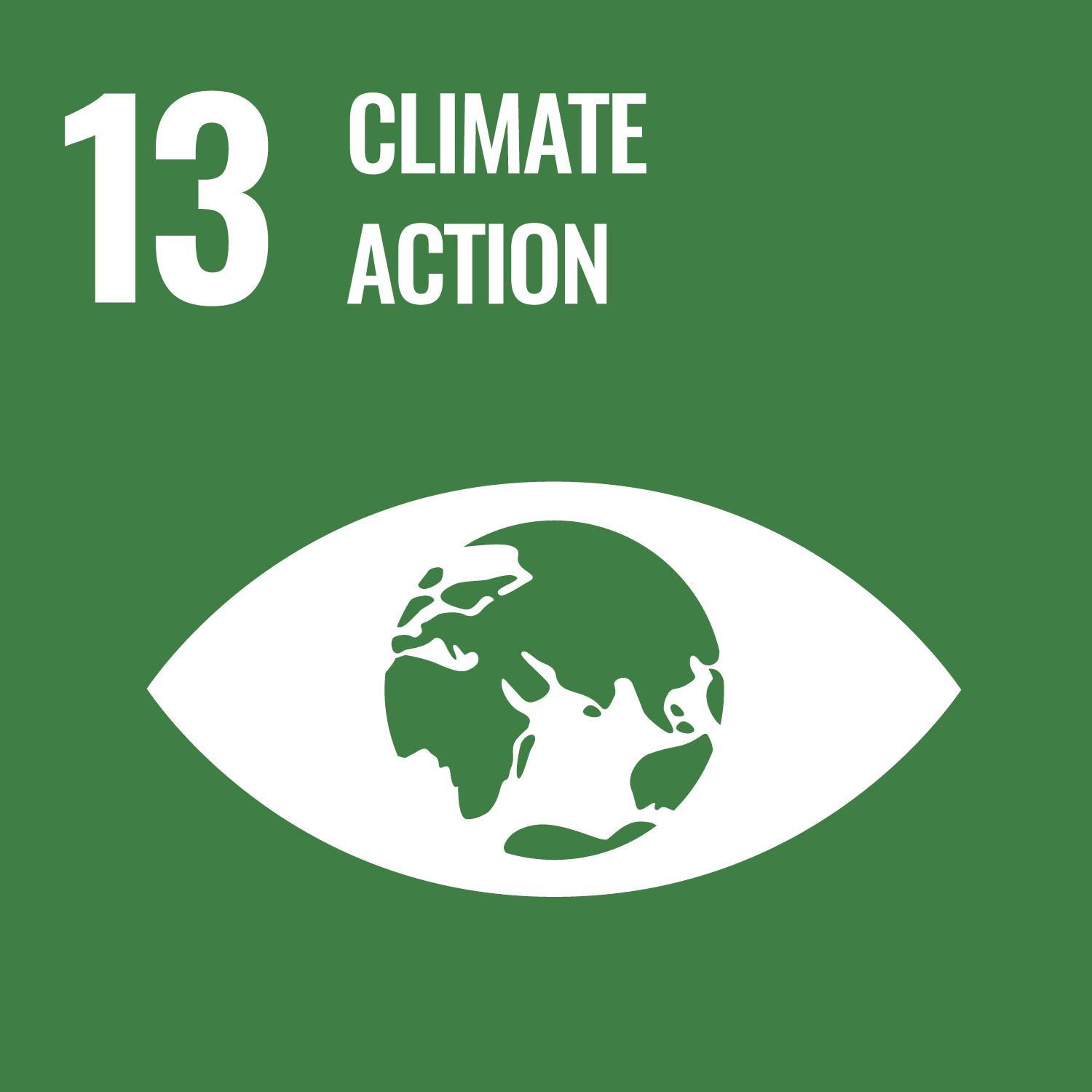 We innovate responsibly to get closer to a more sustainable future. This commitment leads us to a continuous process of improvement in the development of our products and services
Because innovation has to be sustainable.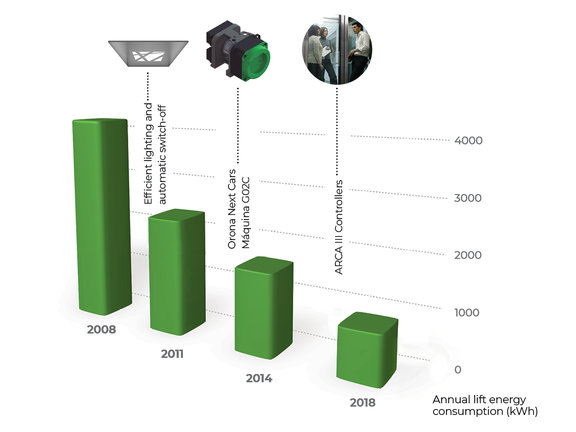 We have reduced energy consumption up to 75%
At Orona we work in a responsible and sustainable way throughout our value chain by designing mobility solutions that are committed to the environment and promoting the development of a circular economy.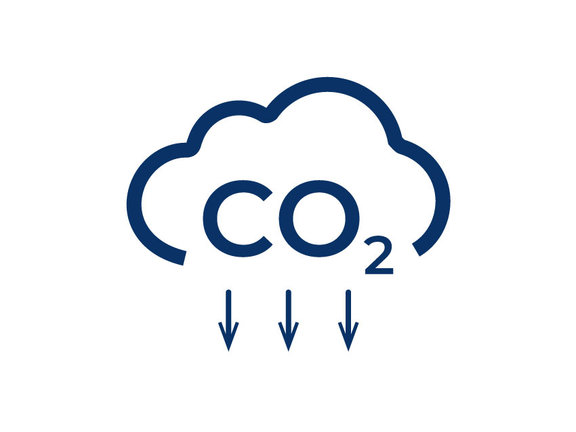 Carbon Footprint of the Organisation
As part of our commitment to sustainability, we hold the ISO 14064 Carbon Footprint certification , which demonstrates an exercise of transparency on the emission of greenhouse gases from our activity.
In this way, we take on the annual commitment to reduce the emissions of our activity.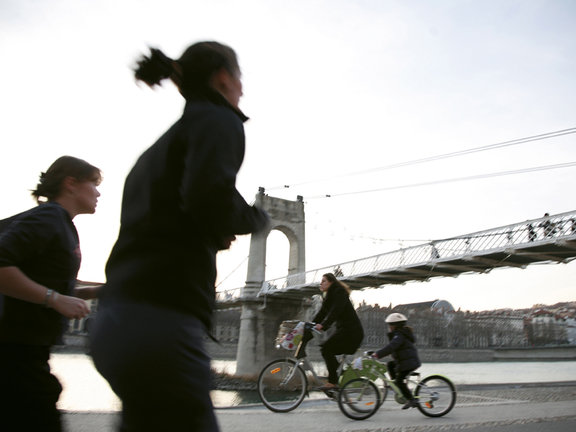 Environmental Product Declaration
Our Orona Next models hold Environmental Product Declarations (EPD) certified under the ISO 14025 standards. Select the solution that best suits your installation and download the information on the environmental performance of our products, based on a Life Cycle Assessment (LCA) carried out in accordance with the ISO 14006 Ecodesign standards.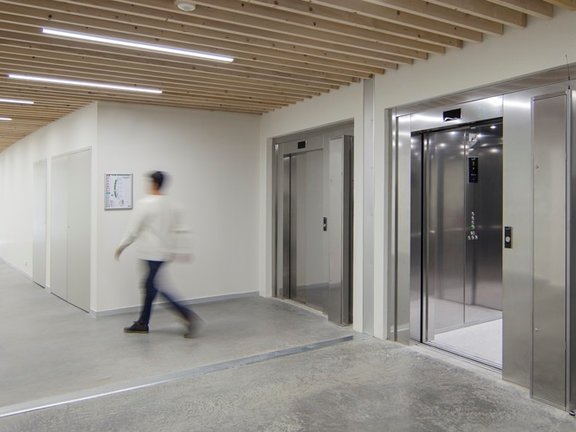 Ecodesign
Our organisational commitment to environmental sustainability made Orona the first lift company in the world to obtain the ISO 14006 Ecodesign certificate.
In this way, during the design phase and through eco-indicators use, the environmental implications of the product are assessed in a very exhaustive manner, correcting possible environmental shortcomings and always seeking an overall improvement in environmental impact, taking into account the entire life cycle of the product.