For a more sustainable future
We reaffirm our commitment to a more sustainable future by joining in the celebration of the 8th anniversary of the Sustainable Development Goals.
22 Sep 2023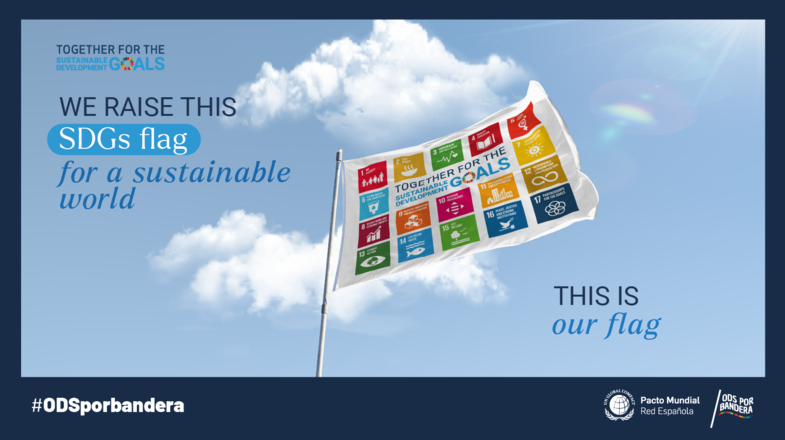 The celebration is part of the global campaign #Togetherforthesdgs promoted by the UN Global Compact. The aim of the campaign is for different global actors to show their commitment to the Sustainable Development Goals (SDGs) at the halfway point of their implementation.
In 2006 Orona joined the United Nations Global Compact, the world's leading sustainability initiative. Since the approval of the 2030 Agenda in 2015, we have focused on the development of 12 of the goals that are most directly related to our activity.
Below we highlight some of the lines of action we have worked on, reflecting our commitment to advancing the Sustainable Development Goals.
SDG 3: Health and Well-being
We have an ISO 45001-certified occupational health and safety management system. The health and safety of all the people who make up Orona is established as a main and essential objective of the organisation and preventive activity is integrated into all areas of business management.
SDG 7: Affordable and clean energy
Orona Ideo, our corporate and innovation headquarters, is an example of clean energy generation. Energy is produced on-site through District Heating-Cooling from 100% renewable sources: photovoltaic, geothermal, solar thermal and biomass. It is the first set of buildings in Europe to obtain LEED Gold and BREEAM Excellent certifications.
SDG 8: Decent work and economic growth
Through the activities of our foundation, Orona Foundation, we reinforce our commitment to society by contributing to the development of our environment by supporting socio-economic, social, educational and cultural agents.
SDG 13: Climate action
Since 2019 we calculate and verify our carbon footprint (according to ISO 14064) in order to identify the main sources of Greenhouse Gas (GHG) emissions and establish actions to eliminate them or otherwise mitigate them as much as possible.
You might be interested in