Lift Modernisation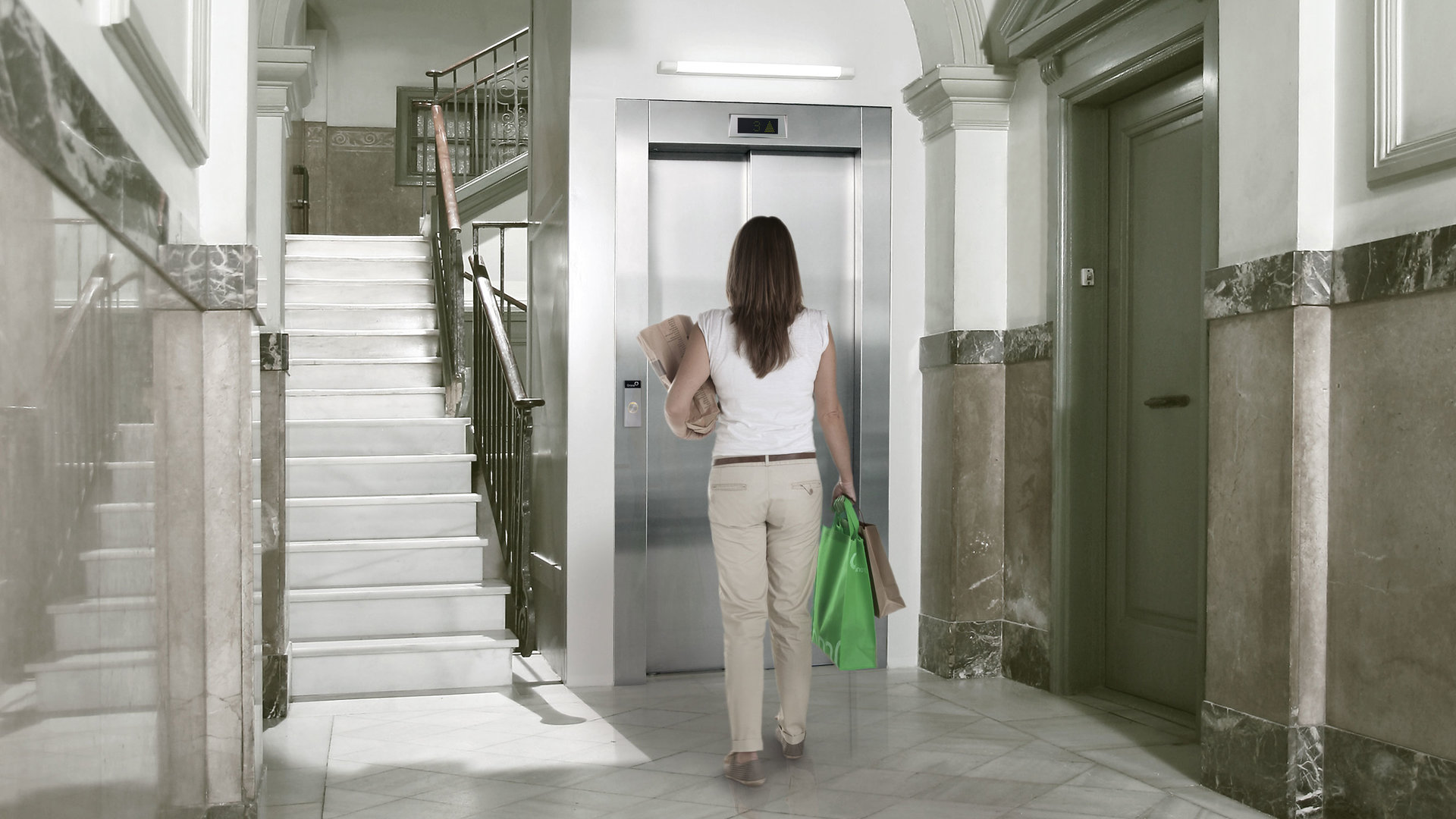 From now on nothing will be the same
To modernise your elevator is to increase the value of your building, to optimise energy consumption and to improve users' experience on every trip. By changing a part we transform the whole. 
Please contact us if you wish to consider modernising your lift. We will arrange to have the lift surveyed in order fo us to propose the best modernisation solution for you.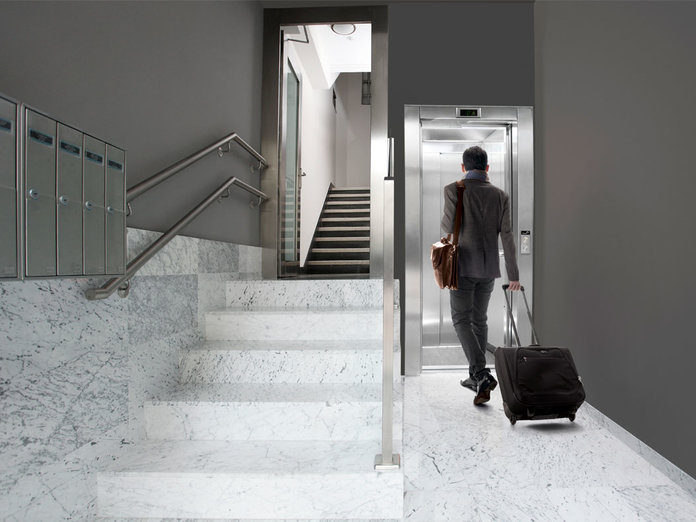 Accessibility
For
everyone
We transform your lift into an accessible place taking care of the levelling of the cabin so that, whether you push your baby's stroller or you need a wheelchair to move around, you can do it comfortably.
Control and security
Safer

, more

efficient

and more

comfortable

A modernisation in control and safety extends the life of your lift providing convenient, reliable, energy-efficient operation and significant cost savings at the touch of a button.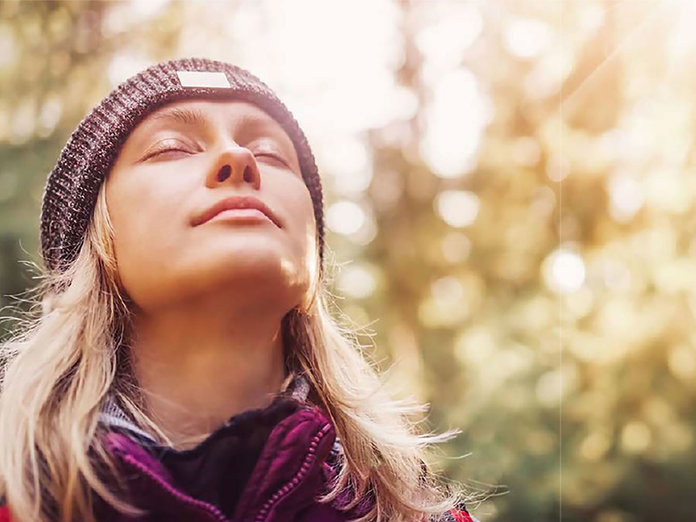 Design your own cabin
Because first impressions count
Renew the interior of your cabin with a wide range of finishes, with exclusive and avant-garde designs, to create a personalised cabin that blends in with any environment
Ambiences and aesthetics
You are in good hands, we take care of everything
We conform to all brands and installations.
Personalised attention
Contact us without any obligation and let us know the needs of your elevator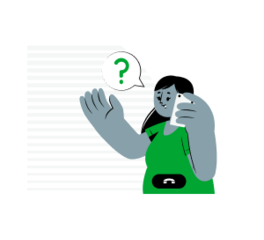 Complete audit
We carry out a thorough review of the state of your equipment to offer you the best solution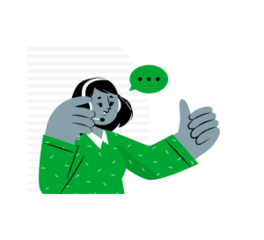 Execution of the modernization
Modernization within the agreed deadlines, complying with the current regulations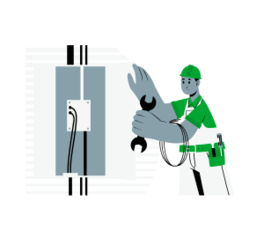 Maintenance service
We offer comprehensive monitoring to ensure maximum lift performance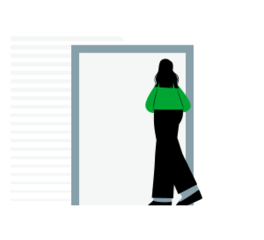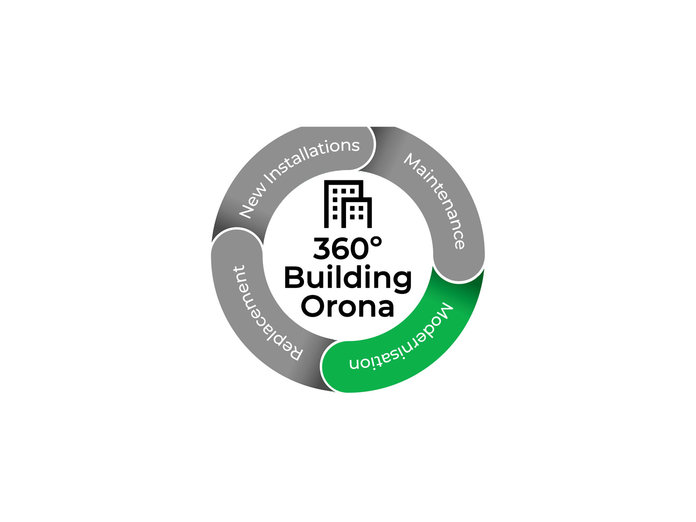 We are your
travelcompanion
Orona 360º is more than a service.
It is our way of taking care of the whole life cycle of your lift. We design, install and maintain to ensure a journey in the best conditions.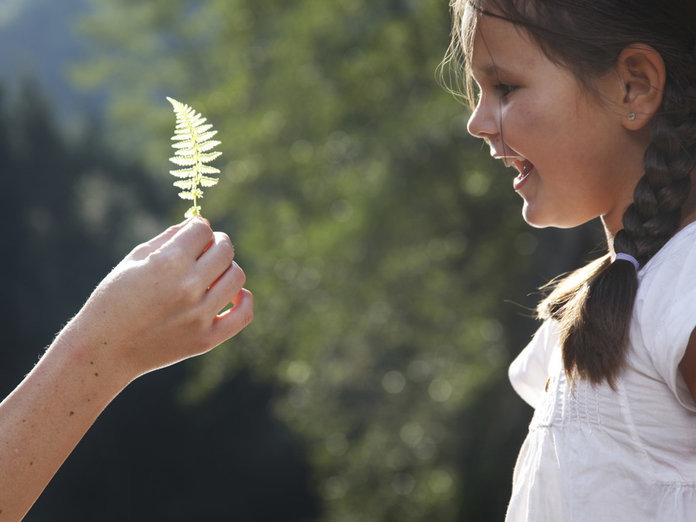 Sustainability
Orona solutions reduce energy consumption, ensuring greater durability and contributing to the improvement in safety, accessibility, personal comfort and respect for the environment.
KNOW MORE