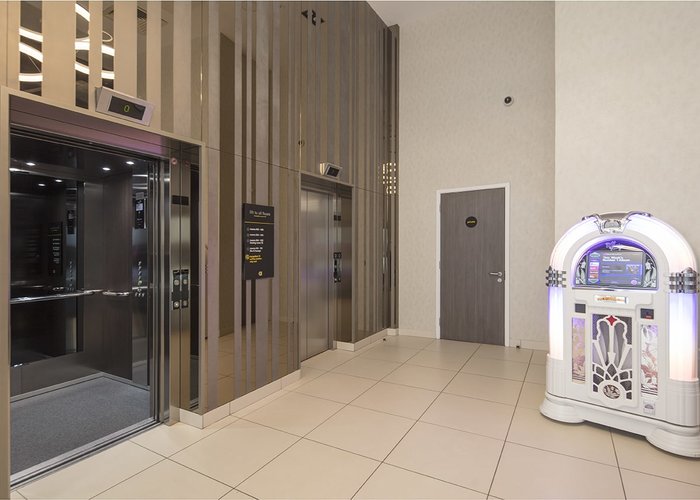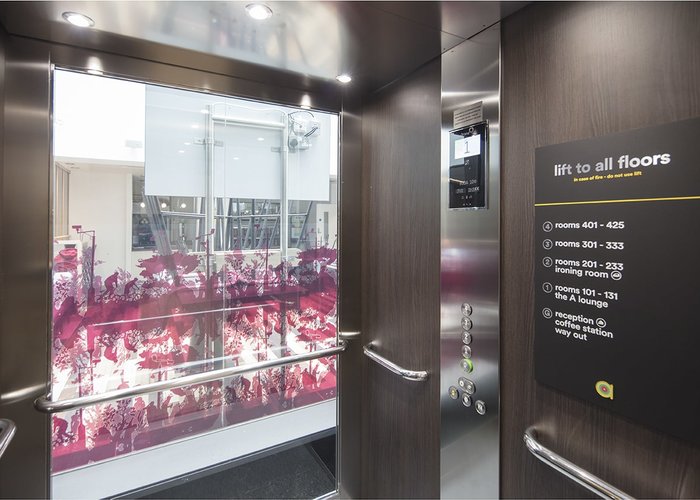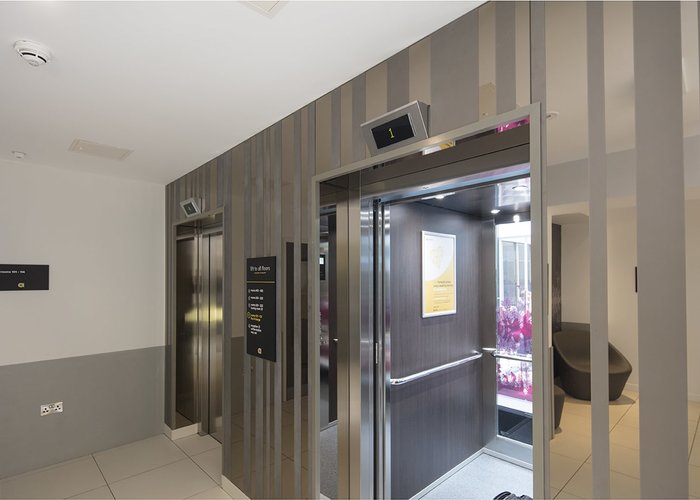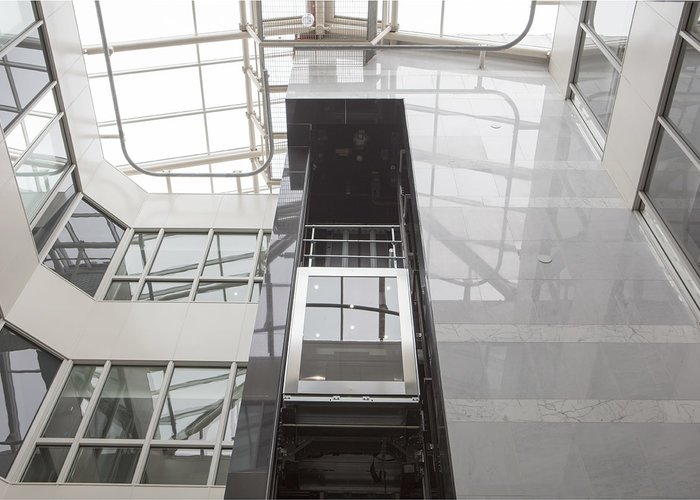 Orona has installed two lifts at the Point-A hotel located in Bath street right in the center of the third biggest City in the UK, Glasgow. The project consisted of the regeneration of an existing city center office building into a new latest design hotel.
To suit hotels customers vertical transportation requirements Orona installed  two Orona 3G 5015 lifts with a capacity of 10 persons, 800KG with a speed of 1m/s. The lift ensure access to the   entire hotel including reception, offices, car park and guest rooms. Both lifts have been engineered to fit into the existing shafts, minimizing any builder's works and reducing the installation period.
To improve the customer´s experience and adapt to the hotels interior designconcept, one of the lifts has been equipped with Orona 3G plus aesthetic finishes meanwhile the other one is a scenic feature lift equipped with an open back shaft a glass rear wall fitted within the lift.
Both lifts have been equipped with the last technology in security and accessibility to ensure customers enjoy a comfortable efficient journey
You might be interested in