Estadio Metropolitano
The game starts before the kickoff: rock with your team from the moment you enter the cabin
27 Aug 2021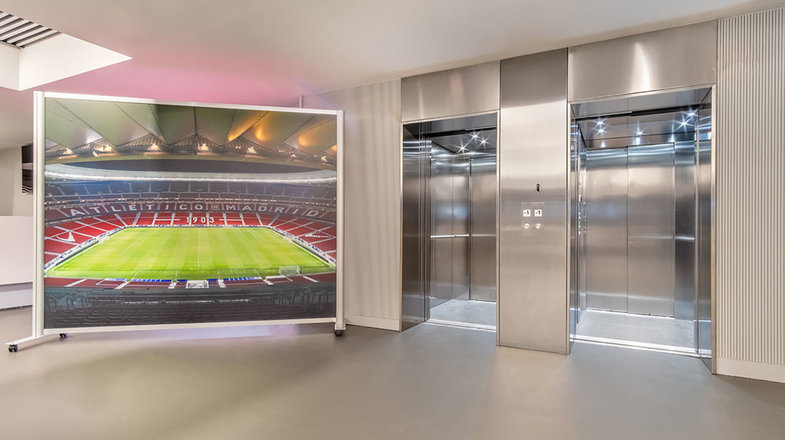 The whistle sounds and the ball begins to roll in one of the football stadiums with the greatest international projection, the Madrid Metropolitan Stadium, owned by Club Atlético de Madrid. This landmark stadium was last remodelled in 2017 and can currently seat 68,456 fans, with its bleachers divided into three levels, forming three continuous rings.
Since its inauguration, it has received several awards such as Madrid College Engineers' "best public work of 2017", or World Football Summit's "best stadium in the world of 2018".
Football stadiums, also known as "modern day cathedrals", are demanding operational infrastructures. As moving large numbers of people at a specific time slot requires order and fluidity, connectivity between spaces is central for the conception of spaces. For this, the stadium relied on Orona, whose purpose is to bring people together by shortening distances.
The Metropolitan Stadium has more than 35 lifts installed and diligently maintained by Orona. Among our solutions, 28 lifts stand out for their capacity to move a maximum of 13 people per ride. "Los Colchoneros" (nickname given to Atlético de Madrid supporters) are guaranteed mobility from the car parks to their respective seats, so no one is left out of the game.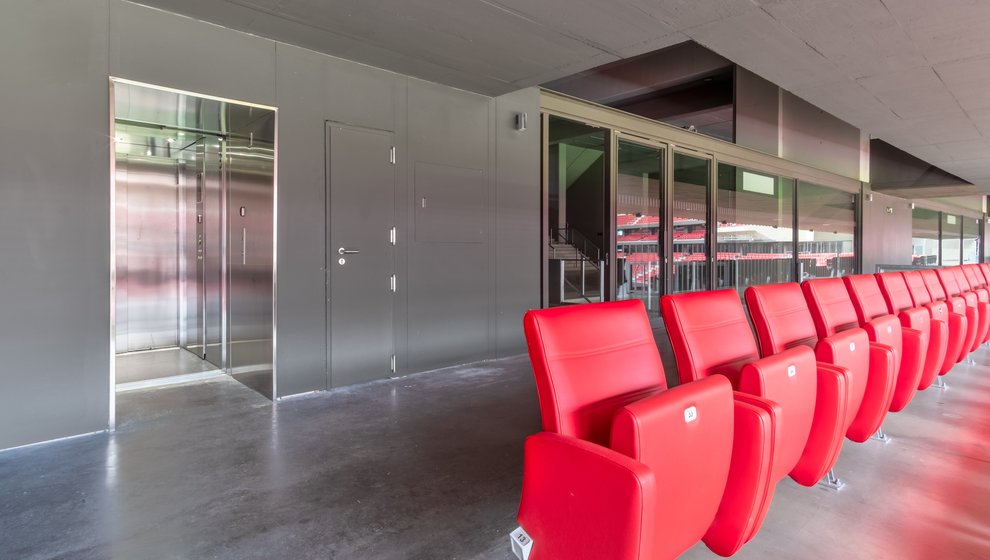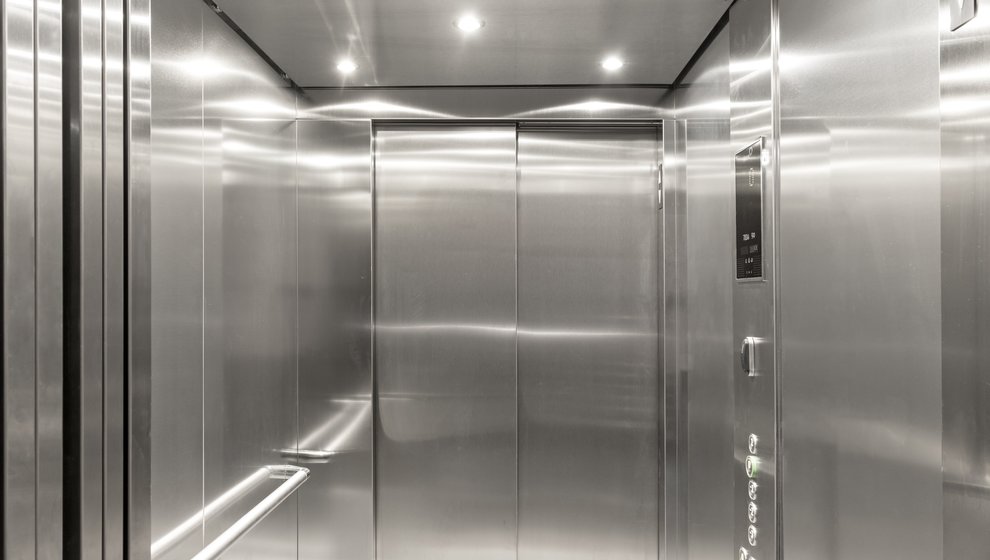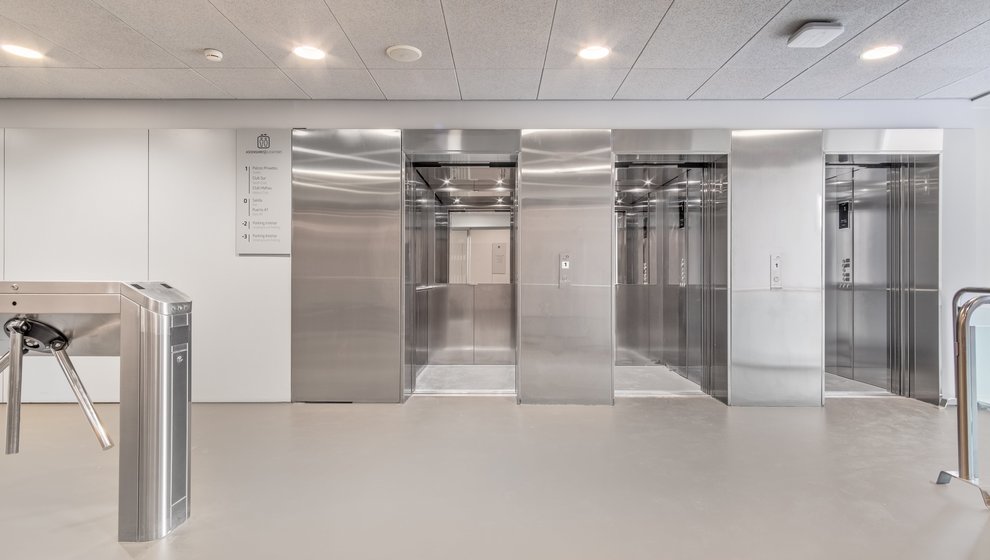 Boxes and offices have their own lifts with an integrated access control system to facilitate mobility. Each space has its own mobility and lifting solutions, which guarantees comfortable universal accessibility and mobility equal to the red and white fans' fervour. A sustainable ride experience with a very limited environmental impact due to the ecological design of the materials employed for the lifts installed.
Orona's finishes and aesthetics have appealing and modern lines that reflect the company's inherent values of innovation and sustainability. The stainless finishes of the cabins provide robustness, sturdiness and a touch of elegance that blend seamlessly with the spirit of a unique infrastructure.
Orona is part of the team at every match with a squad of maintenance technicians present at the Stadium all the time. They provide the best service to always guarantee usability, so nobody misses any decisive plays.
Orona's comprehensive service is the answer to a world that aspires to smart, humane, and accessible mobility. Sophistication, design, and comfort are virtues reinforced by a swift, efficient, and flexible service in which every little detail counts. In short, a 360º service so that everything works smoothly.
Orona, closer to you.
You might be interested in